U.S. Senator, Robert P. Casey Jr., visited Luzerne County Head Start's Beekman Street center in Wilkes-Barre. The Senator read to two classrooms of preschool aged children enrolled in LCHS's early childhood education program. The purpose of the visit was to bring attention to the importance of early childhood education and the services Head Start provides to at-risk children and their families.
Senator Casey also spoke with Head Start leaders and parents who are part of the agency's 'ECE professional' program done in partnership with Keystone College. The pilot program provides opportunities for parents to learn about what it takes to pursue a career in early childhood education and helps them to understand the mission of Head Start.
LCHS is an income-based program that provides early childhood education and comprehensive services to pregnant women, children birth to age five, and their families in Luzerne and Wyoming Counties.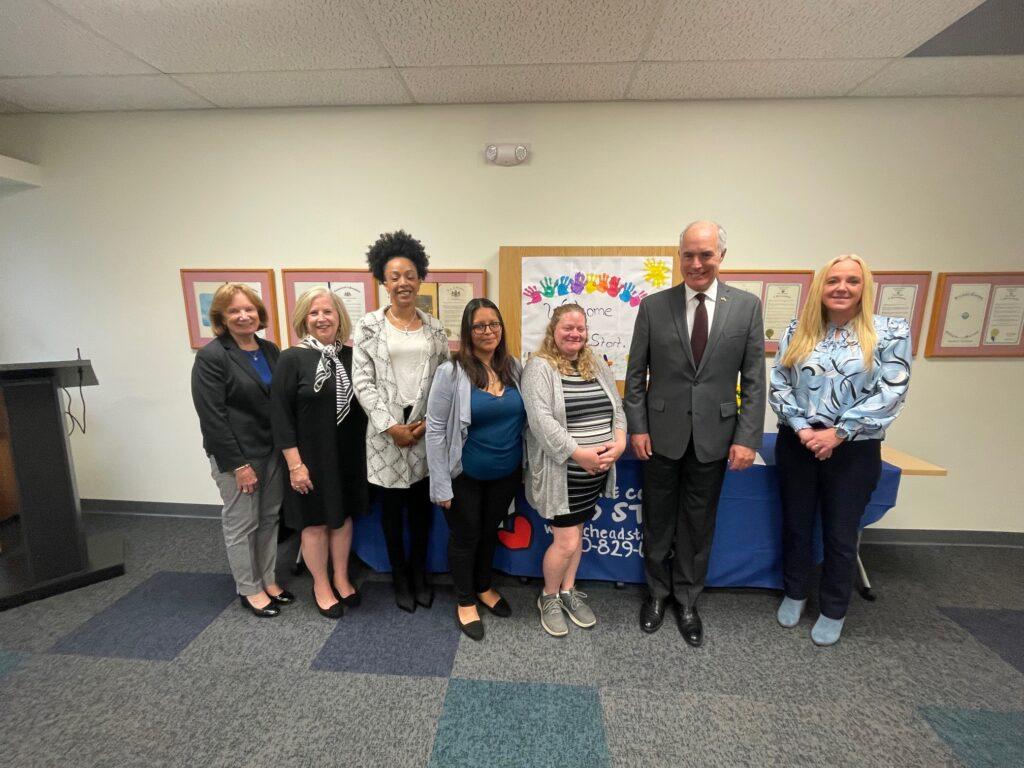 From left to right: Fran Langan, Keystone College, LCHS Board of Directors; Lynn Evans Biga, Executive Director, Luzerne County Head Start; Loriel Hinton, Elizabeth Tula, Angelina Alfaro, Head Start parents; Senator Robert P. Casey Jr.; Beth White, Assistant Executive Director, Luzerne County Head Start