Children at Luzerne County Head Start, Inc. will have a warm coat this winter thanks to a coat drive sponsored by Eye Care Specialists of Kingston.
The business in Kingston teamed up with Eleventh Element in Edwardsville to collect winter jackets for children and their families who are enrolled in services at Luzerne County Head Start and Head Start Columbia Child Development Program.
New and gently used coats for both children and adults were dropped off at Eye Care Specialists' seven locations across Luzerne and Columbia Counties and at Eleventh Element's location in Edwardsville. The businesses started the coat collection back in September and wrapped up the collection in November.
More than 200 winter jackets were donated to children and families in need as part of the 11th annual coat drive.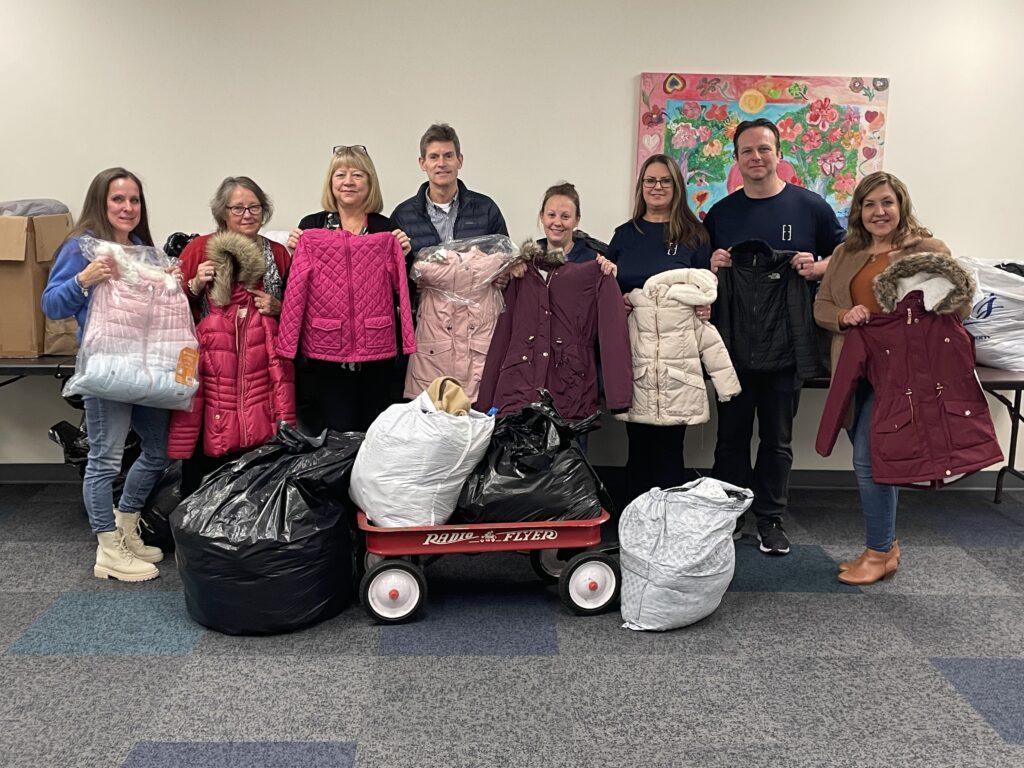 Standing from left to right: Rebecca Norton, Kelly Lyons, Family Engagement Specialists, LCHS; Cheryl Summa, Chris Cavanaugh, Eye Care Specialists; Kati Autolitano, Family Engagement Specialist, LCHS; Donna & Chris Caruso, Eleventh Element; Sharon Dougherty, Director of Family Strengthening and Community Engagement, LCHS